Triangle Baby Blanket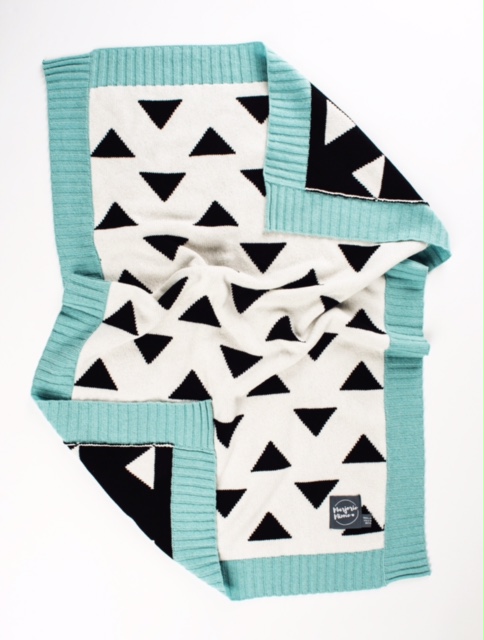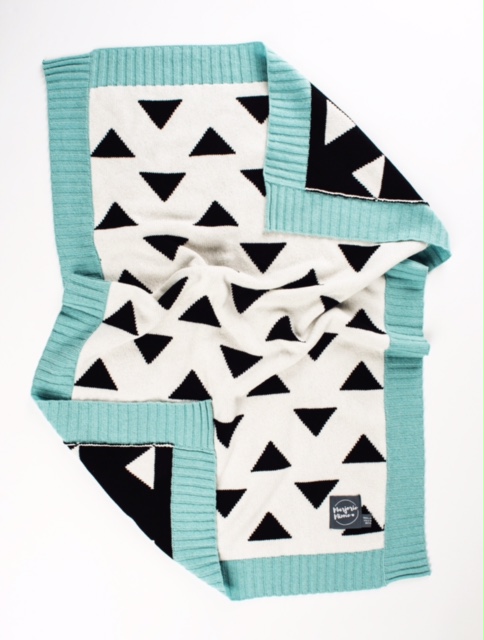 Triangle Baby Blanket
The perfect size for cot, pram or just for snuggling on the sofa, my contemporary blankets make a unique gift that can be treasured for a lifetime.
Featuring a black and white reversible Triangle design, this blanket has a ribbed trim in mint green to add a pop of colour. This design is available in two sizes, please see my other listing for the larger cot bed size.
Made in Scotland, and designed and hand finished by me at my home studio in Bath, my blankets are soft, natural & 100% British Made.
Made from:
Blankets: 100% lambswool. Hand wash or machine wash on 20 degree cold hand wash cycle with a low spin speed. Dry flat and reshape whilst damp. Cold wash only. Steam iron. *Please note: Do not use Woolmark or wool wash cycles as these are often too hot and have high spin speeds which may result in your blanket felting.
Dimensions:
Blanket Size: 1m x 75cm
Delivery:
All blankets will be sent tracked and signed for to ensure they reach their destination.